As 2016 comes to an end, Women in the Channel would like to highlight the many milestones we have achieved as a group. Here's a look back, by committee, at all of our major accomplishments.
Membership:
Without a doubt, one of the biggest milestones for WiC was in membership. A year ago this time, we had 191 members.  Now, 12 months later, we have more than 340 members representing 107 cities across 25 states!
Applause was created for times like these, and the membership committee deserves a standing ovation for the work they have done this year.  Bravo! It is by their tireless dedication that we have moved the needle with recruitment efforts, onboarding techniques and overall love for WiC across the nation. Another special shout out to Helene Kidary's new Co-Chair, Laura Bella, whose energy and devotion towards the committee is helping it to reach heights never obtained before.
If you are interested in joining the Membership Committee or learning more about WiC's other Committees and how to join, please email membership@womeninthechannel.org.
Mentoring:
A source of great pride for the mentoring committee, the Angel Program is celebrating its one year anniversary. Ninety-one new members have been assigned an angel this year.
We have made great strides in our mentoring program, with help from the refined on-boarding experience to target interested members and Mentoring Mondays on LinkedIn to drive awareness. Five mentor/mentee teams were paired this year, which brings the total number of participants to 22 since the program's inception. We have two ladies who wish to be mentors, so if you would like to grow personally and professionally, click here to get started.
"I learn so much from my mentor; she's an inspiration. Even though it's not supposed to be a "sponsorship" type of program, Aelea is totally that person. She opens doors for me and helps me understand channel relationships." – Sonya Meline, regarding her mentor Aelea Christofferson
Outreach:
2016 was the best year to date for the outreach committee. Outside of the two regularly-scheduled Channel Partner events, WiC was represented on the TIA Advisory Board, at the Molina Healthcare Women in IT event, at Telecom Exchange LA, and at both Telarus and MicroCorp's annual partner events. WiC also participated in the inaugural Cloud Girl Rising award ceremony at Channel Partners Conference and Expo.
"2016 was a real breakthrough year for WiC's Outreach Program. We made fantastic new connections and grew existing relationships. WiC continues to be nationally recognized for the outstanding work we are doing as an organization, and I see no signs of that slowing in 2017." -Hilary Gadda, Outreach Chair
Web/Tech and PR/Social Media Committees:
The WiCConnect monthly newsletter is source of great pride for the PR/social media and web/tech committees. With the combined effort of the two committees, we have successfully published 8 newsletters since its inception in May. The web/tech committee, in addition to the upkeep of our industry-leading website, has created a newsletter archive on the site. If you missed any past issues, check them out here.
The WiC PR Committee has grown from two to eight members in 2016 – thankfully so. We are always in need of more hands on deck to support the growing publicity needs of all of WiC's very active committees – from conference calls and events to outreach, mentoring and membership. Take a look at our growing fan-base on social media:

Events:
WiC is known for its incredible and inspiring events for women in the channel, but 2016 was a banner year for WiCConnect events. In the spring, we hosted our first-ever co-ed keynote panel discussion on "The Gender Diversity Payoff" and invited male leaders — CEOs, sales VPs, supervisors, etc. — to attend and talk about the business case for women's leadership. The "payoff" for WIC was a standing-room only crowd of more than 200 channel men and women focused on the reasons and ways we can advance diversity in channel leadership.
In the fall, we got back to our roots with a highly motivating keynote from BET's VP Michelle Thornton, author of "Stratechic," on how to create our "best" life — both work and personal. Thornton's step-by-step method is part of a new WiC work group open to all WiC members to provide guidance and support on making changes that will help us reach our goals.
Conference Calls:
WiC brought some of the best and brightest women to the table in 2016 to help our members grow and learn. A total of nine conference calls featured topics like "Communicating across Generations," "Why Professional Brand Matters" straight from LinkedIn Customer Success Consultant Kelsey Garvey, and "Creating your Career Catalyst" from an award winning author JJ DiGeronimo.
"Working on the conference call committee has been a great experience. Our committee is full of strong, passionate and busy women, yet we all make time for WiC. It is a priority; we take pride in bringing members interesting speakers to challenge them to grow personally and professionally. My favorite calls this year are some that have been a little different than the norm. I found Gini Dietrich's call about starting your own business eye-opening. She definitely tells it like it is. I loved the panel session led by committee member Cissy George. Cissy assembled a group of women from different generations to talk about differences in communication styles.–Amy Bailey, co-chair
We are looking forward to another great year of calls. If you would like to present on a call or know someone else who would be great, please let us know.
Sponsorship:
It's been a record year for the sponsorship committee.  2016 represented the first year that WIC operationalized sponsorship. After an initial team came together to create the sponsorship package, our committee started evangelizing the program. All of our hard work paid off; we saw a 300% increase in sponsorship over previous years.
Our fantastic 2016 sponsors include: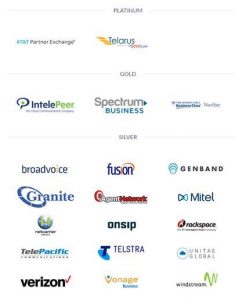 Happiest of holidays to our tireless committee chairs and volunteers, our amazing Board and all the Members of WiC!
ABOUT THE EDITOR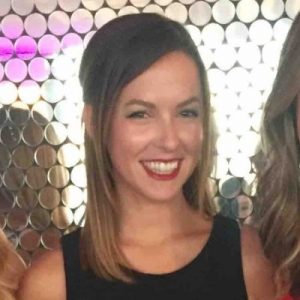 Morgan Granfield is the National Partner Development Manager for Birch, growing relationships with  master agencies and their partner bases across the country through personalized training, partner appreciation events, and marketing. Morgan has been in various sales and training roles at Birch since 2012. She joined WiC in January, and is a member of the Event Planning and PR committees.