If you were lucky enough to attend the WiC Networking Event in D.C. last August, you got to hear from BET's EVP Michele Thornton. She shared with us her best-selling book "Stratechic" along with a challenge to take what we learned and get stratechic!
WiC is ready to take the challenge and we are inviting all the PowHER PlayHERs to join us. In January 2017, we will be offering a four-part playbook authored by Michele herself and guided by WiC Outreach Co-Chair Nancy Ridge. The sessions are designed to help you put what Michele has learned and executed into transforming your time, your relationships and your life objectives!
Session 1 – 

January 18th – 12:00 p.m. EST:

 Life Objectives: "If you don't build your own dream someone else will hire you to build theirs." Tony Gaskins Jr.

Time: "Time is foundation for greatness." Victor Uzoma

Session 2 – January 25th – 12:00 p.m. EST :

Relationships: "Relationships are critical to your success." Michele Thornton

Session 3 – February 1st – 12:00 p.m. EST:

Craft Your Story: "At Any given moment you have the power to say: This is not how the story is going to end." Christine Mason Miller

Session 4 – February 8th – 12:00 p.m. EST :

Share Your Outcomes: How is your Stratechic plan coming together and working
This is a commitment to YOUR future. As Michele says, "Every woman needs to invest in herself." Check out #Stratechic and if you didn't get your signed copy of the book in DC, now's your chance to get ready to be a PowHER PlayHER! 
 Click here if you're interested in joining our WiC Stratechic(k) group!
ABOUT THE AUTHOR
Nancy joined Telcombrokers in 2005 with a vision for creating a strong network of successful agents, engaged vendor partners and high performing employees. Focused on building authentic relationships while automating processes, she created an environment for growth of over 300%. As board member for Channel Partners in 2010-2011 and co-founder of the "Women in the Channel", Nancy is active in shaping the telecom channel as a leader in the industry. Nancy continues to strive for excellence in the dynamic and highly competitive telecom sector, never losing sight of her underlying philosophy to be of service and have fun!
ABOUT THE EDITOR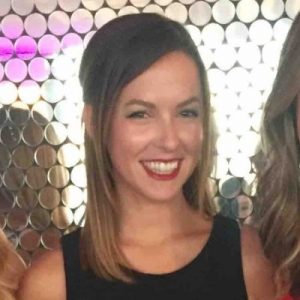 Morgan Granfield is the National Partner Development Manager for Birch, growing relationships with  master agencies and their partner bases across the country through personalized training, partner appreciation events, and marketing. Morgan has been in various sales and training roles at Birch since 2012. She joined WiC in January, and is a member of the Event Planning and PR committees.