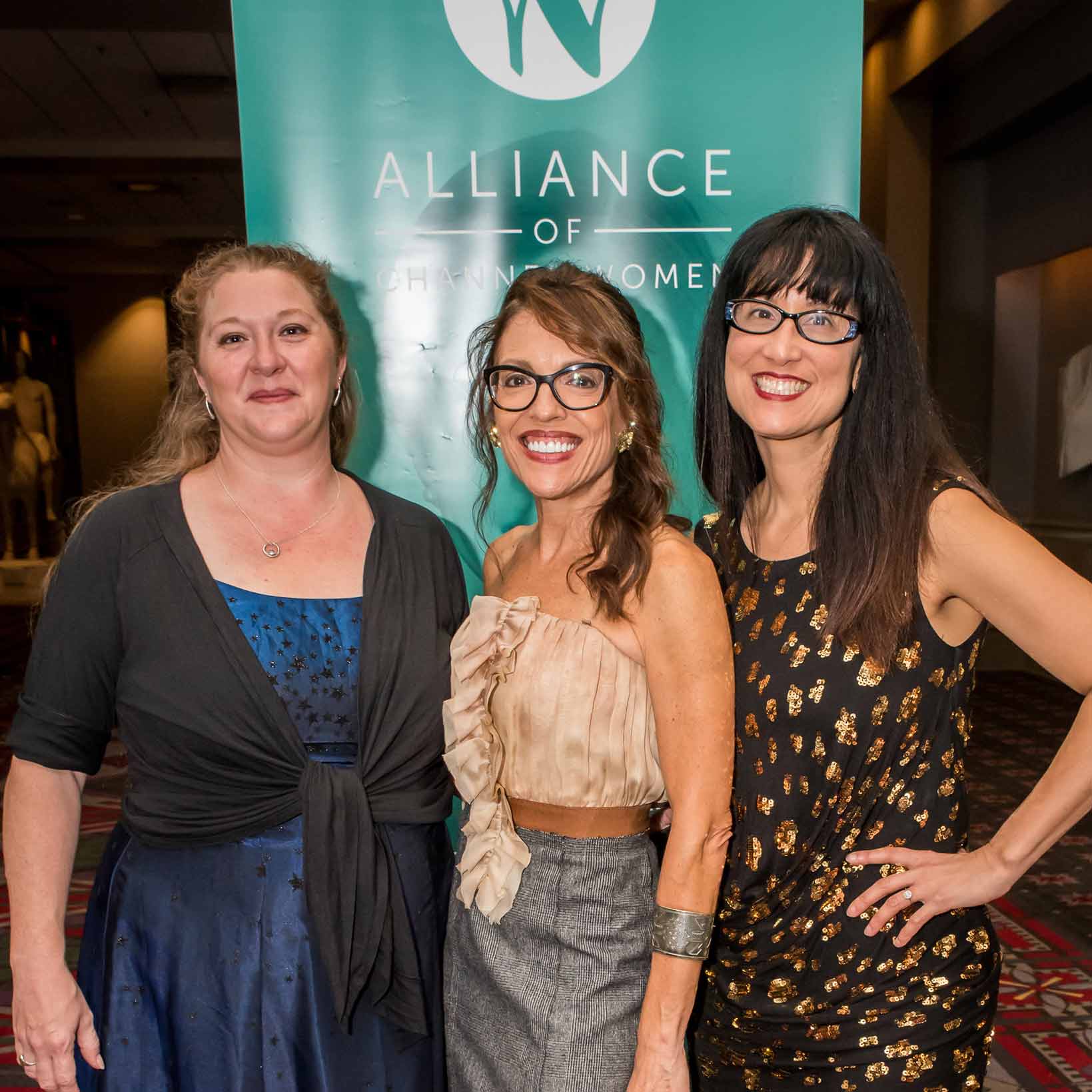 Get to Know ACW
Built by women in the tech channel for women in the tech channel.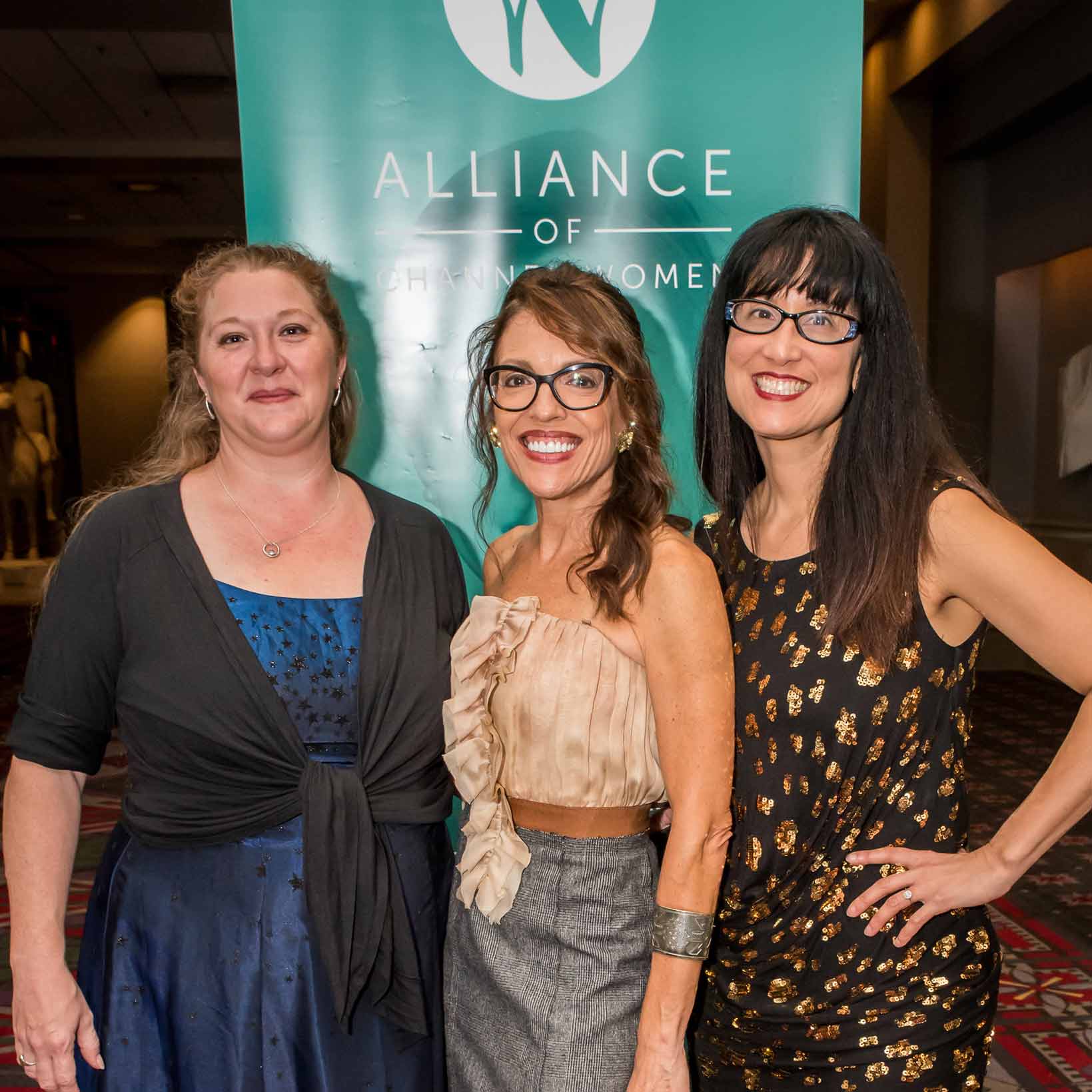 About ACW
Established in 2010, Alliance of Channel Women is a not-for-profit organization of women and their allies in leadership, ownership, revenue-generating, marketing, operations and technical roles in the indirect sales channel of the telecom and IT industry. The organization brings us together to empower and advance women's careers and leadership roles in technology.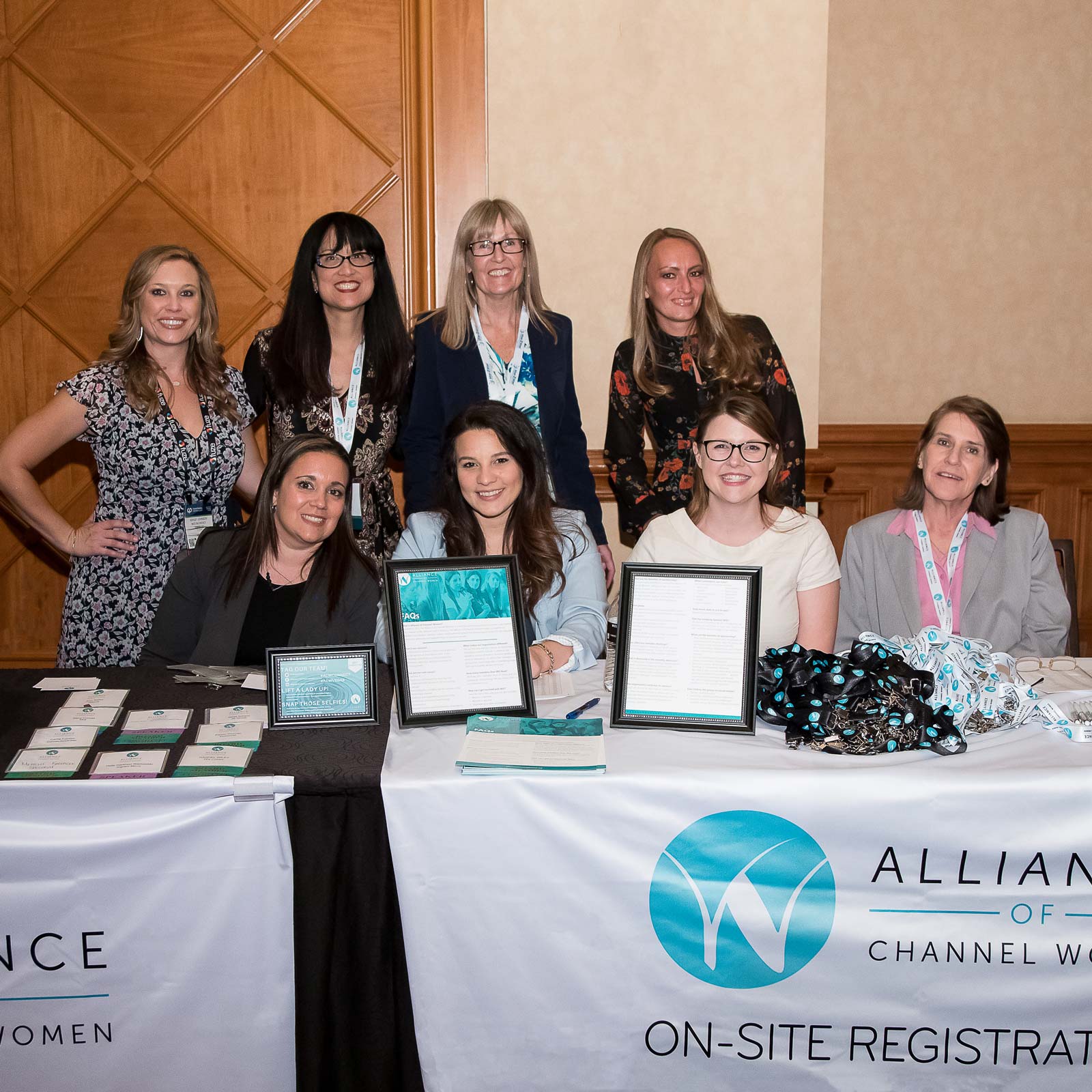 The Alliance of Channel Women was formed at the 2010 Channel Partners Conference & Expo when channel sales pros Nancy Ridge and Jan Sarro began a conversation over dinner about how few women there were in the tech channel and how few there were in leadership, ownership or revenue-generating roles.
They were eager to find a community of like-minded women but found many existing groups for women in tech focused on females in technical roles who could not relate to them — women who generate revenue every month for their businesses or their companies.
The conversation grew to include two more channel sales leaders Karin Fields and Stacy Conrad. The four women agreed that rather than see each other only as competitors, they also could be collaborators. Teamwork began that very night! The Alliance of Channel Women was created.
Like so many good ideas, ACW ignited a movement within the telecom and tech channel, quickly becoming a welcome refuge for many channel women who were looking to network with their female peers in a male-dominated industry.
A decade later, ACW is home to hundreds of women and men in the channel who are focused on helping women to achieve greater success in their channel careers through education, mentoring and collaboration.
Help Us Write the Next Chapter
Become Part of the ACW Story Today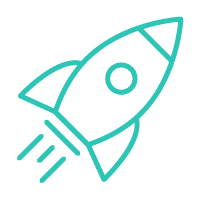 Our Mission
Our mission is to advance careers and leadership roles for women at the highest levels in the technology channel by providing education, community, advocacy and opportunities for personal growth.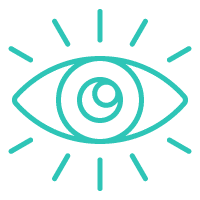 Our Vision
Our vision is to realize gender equality in the technology channel.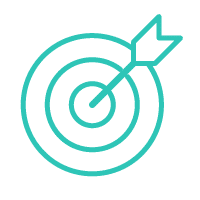 Our Purpose
Our purpose it to connect, elevate and empower women in the technology channel to achieve equal positions, at equal pay, and without harassment.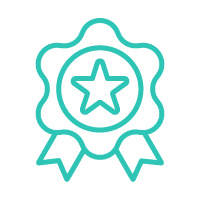 Our Values
Creating a community for learning and collaboration for women in the technology channel
Empowering women in the technology channel to lead through volunteerism
Advocating for a healthy gender climate in the technology channel
Recognizing the accomplishments of women in the technology channel
Help Us Expand Our Mission
Become Part of the ACW Community Today!
Our Leaders
Meet the 2021-22 ACW Board of Directors
Amy Bailey
Senior Vice President of Marketing, Telarus
Amy is a passionate leader, taking marketing programs at Telarus to new heights with more than 150 annual events in addition to being ACW's president. She enjoys teaching people and watching them put to use what they learn.
Cassie Jeppson
Director of North America Channel Programs, Lenovo
Cassie is an operations and enablement professional with expertise in cross-geo collaboration that creates solutions and drives success. Her talents are analyzing problems, developing and simplifying procedures and finding innovative solutions.
Cassie Jeppson
ACW Vice President & Secretary & Technology Chair
Lori Graber
Manager of Sales Operations, Telesystem
Lori leads the sales support and account management teams and manages external vendor relationships at Telesystem. She's a strong advocate for ACW, recruiting and onboarding many of our members as the former Membership Chair.
 Lori Graber
ACW Finance Chair
Brittany Caito
Director, Strategic Provider Management, AppSmart
A tech channel veteran with more than 12 years experience, Brittany takes an "out of the box" approach to sales and marketing activities and business development that drive net new sales and accelerate existing opportunities for both AppSmart Providers and Advisors.
Lauren Grenier
Marketing Director,
Granite
Lauren is a rising star in the channel, working her way up from channel sales coordinator to her current role leading marketing for a $1.6 billion provider. She is a Channel Partners Circle of Excellence Winner and an ACW ACT Award Winner.
Lauren Grenier
ACW Communications Co-Chair
Bridget Kang
Senior Partner Development Manager, Telarus
Bridget, a 14-year tech sales veteran, is building an ecosystem of partners and entrepreneurs who are creating solutions for businesses. She has a passion for challenge, a love of tech and a genuine interest in her partners' success.
Bridget Kang
ACW Membership Chair
Jasmina Muller
Vice President of Channel Partnerships, Everbridge
Jasmina, is a channel executive with more than 20 years' experience and success building channel programs from the ground up. She applies the LEAN methodology around business processes and her motto is: "Sell the problem you solve, not the product!"
Jasmina Muller
ACW Sponsorship Chair
Mayka Rosales-Peterson
Channel Strategy Manager, Telesystem
Mayka, an up-and-comer in the tech channel, runs marketing and partner development for Telesystem. She is a strong advocate for diversity and inclusion at ACW and is a member of Channel Partners Allies of the Channel Council and Xposure.
Mayka Rosales-Peterson
ACW Communications Co-Chair
Penny Thurnau
Vice President - Strategic Alliances,
Powernet
Penny's commitment to creating and strengthening relationships has been key to the growth of Powernet's channel and partner revenue. She's leveraging those talents to help ACW grow Local Chapters, reaching channel women where they live.
Penny Thurnau
ACW Local Chapters Chair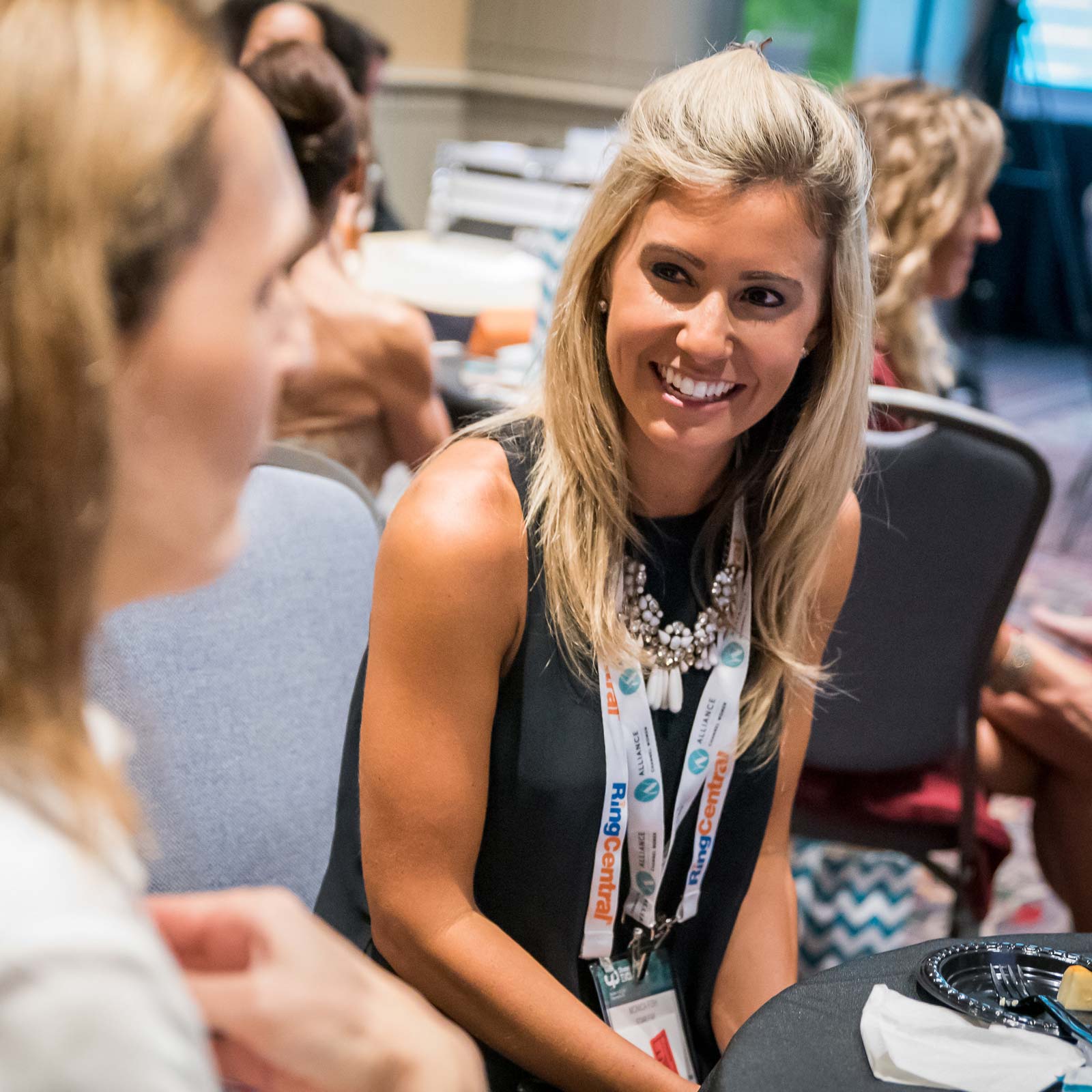 Our Work
ACW is an all-volunteer organization that relies on our members to roll up their sleeves and do the work to keep our mission going today and realize our vision tomorrow. In addition to the Board of Directors, a dozen committees develop, implement, sponsor and promote ACW programs and events. Get Involved with ACW Today!
Advance your career. Build your business. Create opportunities for channel women.