 What is ACW?
For more than a decade, ACW has been home to an energetic community of women and their allies who have come together to empower and advance women's careers and leadership in the telecom and IT sales channel. We strive to give women the courage and the tools to standout in their profession and speak up for diversity and inclusion in the technology field.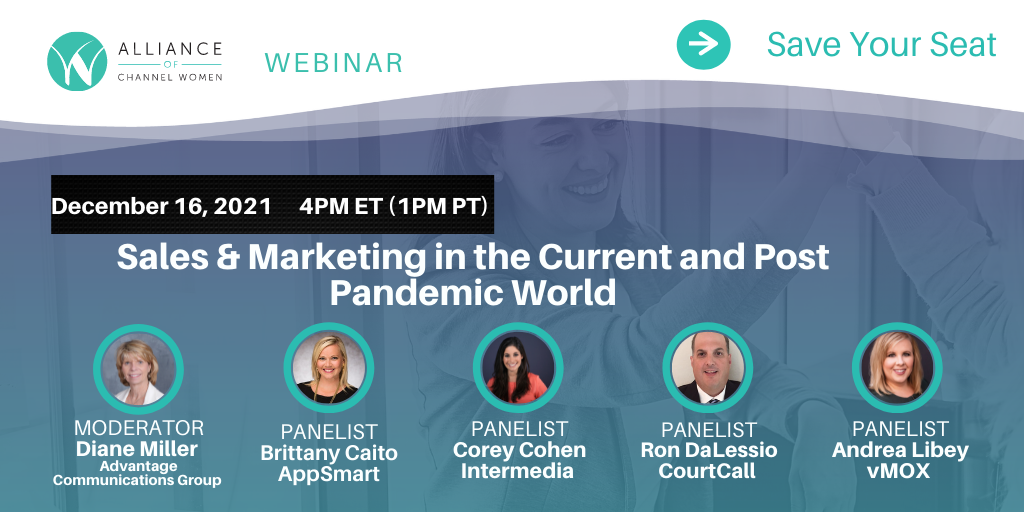 As you plan for 2022, you will want to rethink traditional sales and marketing tactics. With the focus on remote work, more people on-line, less at events and the need to reach people where they work, not at a traditional office – how should you move forward? A panel of experts will provide... Get Involved with ACW Today!
Advance your career. Build your business. Create opportunities for channel women.