SANTA ANA, Calif., May 4, 2016 — Women in the Channel (WiC), a not-for-profit organization dedicated to accelerating the growth of female channel leaders in technology, announced today that Kristi Lakich has been named as the co-chair of the group's Mentoring Committee. In her new role, Lakich will be leading the Angel Committee, which assigns "Angels" to new members. The Angel Committee ensures each new member has resources available to maximize her membership benefits.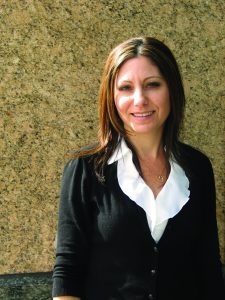 Lakich is channel sales manager for Mitel, provider of enterprise and mobile communications. In her role at Mitel, Lakich oversees the Channel Team throughout the US, supporting existing master agents as well as recruiting additional master agents and subagents. She has been successful in building this team and growing the master agent channel for Mitel's Cloud Solutions.
Lakich has been a WiC member since 2014 and quickly joined the Mentoring Committee. In her new role, she will work closely with Mentoring Committee Chair Julie Dzubay, director of indirect sales operations for Integra, and Mentoring Program Coordinator  Keli Davis, director of enterprise channel markets for IntelePeer.
"Kristi has been an instrumental part of the Angel Management Team (A-Team)," said Dzubay. "Having Kristi oversee the A-Team will allow me to focus on our Mentor/Mentee Program and help Keli Davis achieve the goals she has identified for that program. Kristi is a pleasure to work with and I look forward to the accomplishments we will celebrate in the next year."
"I am very excited to co-chair the Mentoring Committee and to be a part of such an empowering organization," said Lakich. "Julie Dzubay has been a great mentor to me on this committee, and I look forward to continuing to work closely with her."
For more information on WiC's Mentorship Committee, visit: https://allianceofchannelwomen.org/about/mentorship
About Women in the Channel (WiC)
Established in 2010, Women in the Channel is a grassroots organization made up of women who are in leadership, ownership and revenue generating roles in the alternate sales channel sector of the telecommunications industry. Month after month, these women are responsible for generating sales for their companies and creating wealth for their families. WiC members are wives and mothers and sisters, and a high percentage of us are the main breadwinners in our families. WiC brings together this group because in an industry that is growing, expanding and changing the number of women at such levels is not matching that growth.   To learn more and to become a member, please visit www.womeninthechannel.org
Press Contact:
KHALI HENDERSON
PR Committee Chair
Women in the Channel
pr@womeninthechannel.org
khenderson@buzztheorystrategies.com
480.999.5297