By Laura Bella
Edited by Morgan Granfield
So they asked me to co-emcee my first Women in the Channel  event … with a WiC Board Member no less! I don't think they knew I was going to try to raffle off one of my shoes. #firstandlasttimehosting?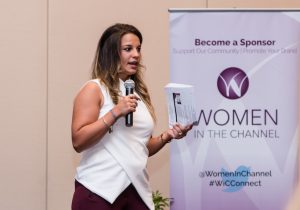 I had the honor of co-emceeing our 12th biannual WiCConnect Conference this August in Washington D.C., and it was a whirlwind! I had no idea when I joined WiC over a year and a half ago, that I would have the opportunity to co-host an event with Rebecca Rosen, long-time WiC member, chair of the Sponsorship Committee and Board Member. My mentors, bosses, friends and colleagues always told me that when you are approached with an opportunity, say YES and think later! So when Raquel Wiley, chair of Event Planning, asked me to lend my talents, I was excited to accept.
The night before the event, it finally set in that I would be speaking in front of 150+ powerful women in my industry. Needless to say, I had a restless night's sleep worrying about how to deliver my personal message while communicating the mission of WiC. My nerves and apprehensions slowly faded with Rebecca's leadership and encouragement. Having an experienced host like Rebecca as my guide helped to ease my worries. I realized that these women aren't here waiting for me to mess up; they are rooting for me to succeed! That's what WiC is all about: women helping women reach outside of their comfort zone to grow personally and professionally.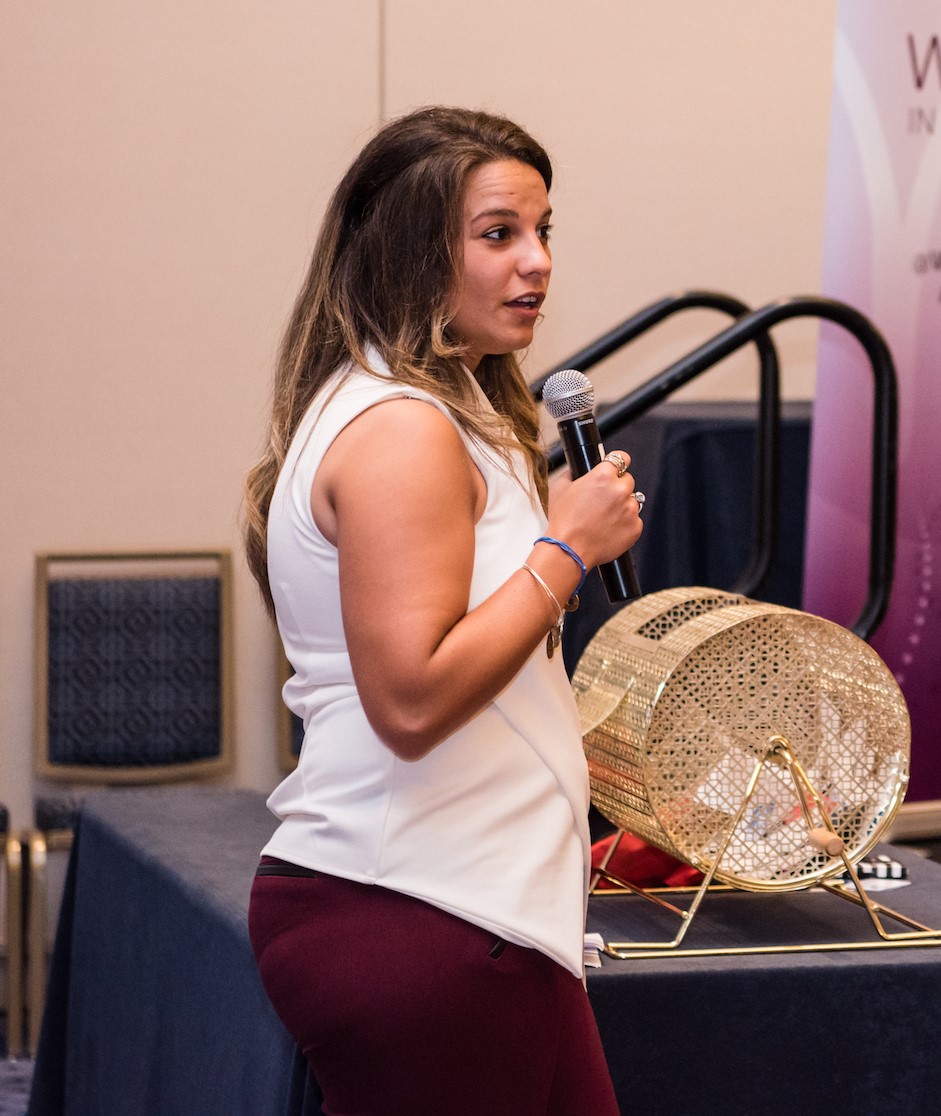 As it came closer to the start time, I enjoyed a glass of wine with my peers, took one deep breath, and knew that I was ready. The music came on, and everyone stood up to dance. My energy level rose, and I settled into my role as co-host. I knew we had such an amazing show ahead of us. I couldn't wait to learn from our keynote speaker, SVP of BET and author of "Stratechic," Michele Thornton. I was more than ready – I was excited.
Truth be told, I was glad my speaking part came before Michele's; following such an empowering speaker would have made me even more nervous! She has truly inspired me to go out and achieve my goals. I have never been much of a writer, but I have been on such a high since that night that I just had to share my experience with all of the wonderful women who were a part of the magic! I wouldn't have had this opportunity to grow as a women if it wasn't for Women in the Channel.
Thank you to my WiC family!
ABOUT THE AUTHOR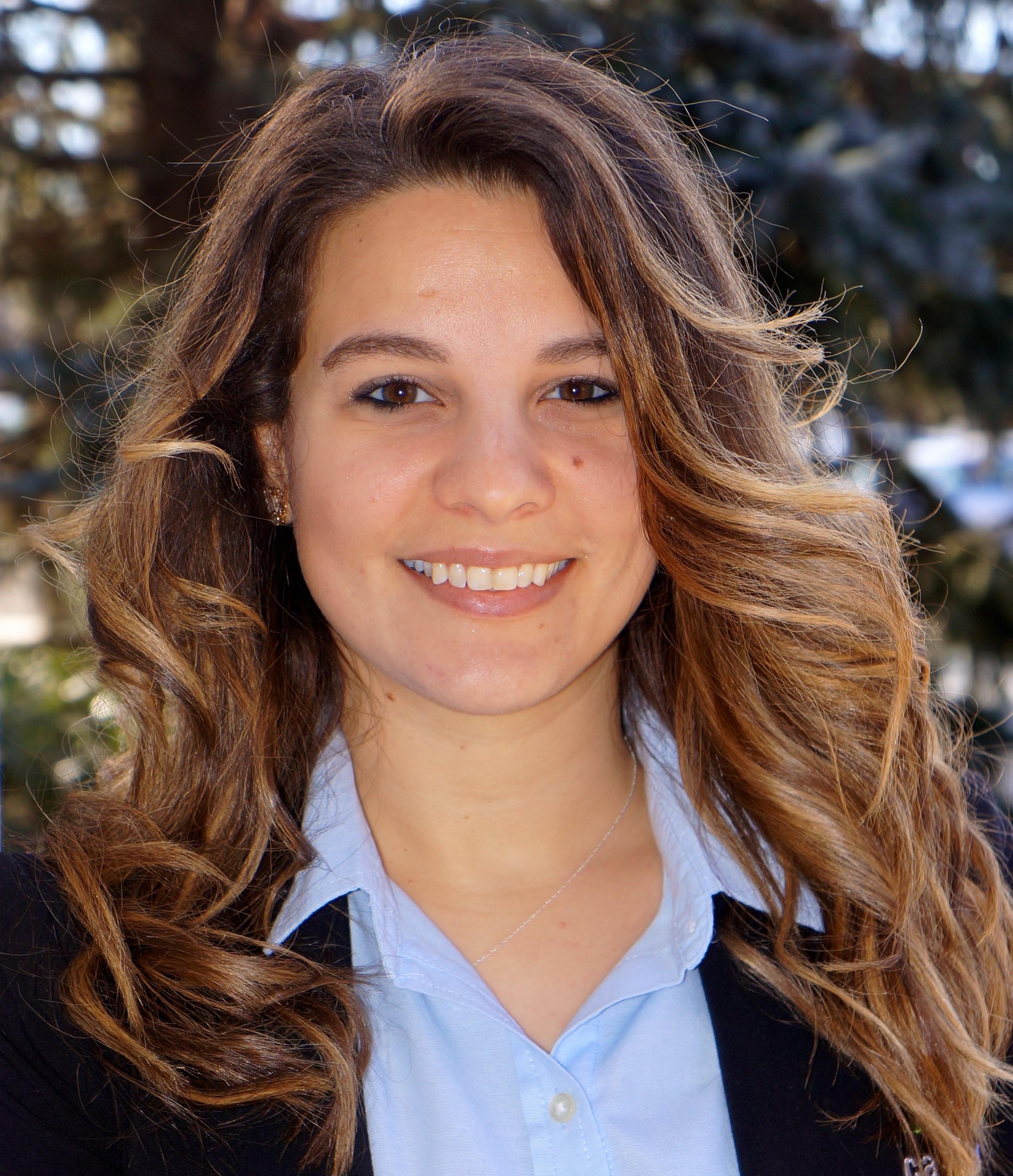 Laura Bella is the Channel Manager for NetCarrier Telecom, playing a key role in the national expansion of the company by supporting 3 Master Agencies. Laura has been in various positions within the company for the past 5 years in sales, training, and marketing; these diverse roles have made her an invaluable asset to the WiC community. She holds a Bachelors in Business Administration, Marketing Management from Strayer University.
ABOUT THE EDITOR
Morgan Granfield is the National Partner Development Manager for Birch, growing relationships with Master Agencies and their bases across the country through personalized training, partner appreciation events, and marketing. Morgan has been in various sales and training roles at Birch since 2012. She joined WiC in January is a member of the Event Planning and PR committees.
Photo Credit: Susie Soleimani Photography