LOCAL CHAPTERS COMMITTEE
What does the Local Chapters Committee do?
Our Local Chapters Committee takes all of the benefits of ACW and focuses them regionally, enabling ACW Members to network and collaborate in their local markets expand relationships with other women in the channel who are close to home.  Local Chapter meetings complement our biannual national gatherings with additional face-to-face interaction and education.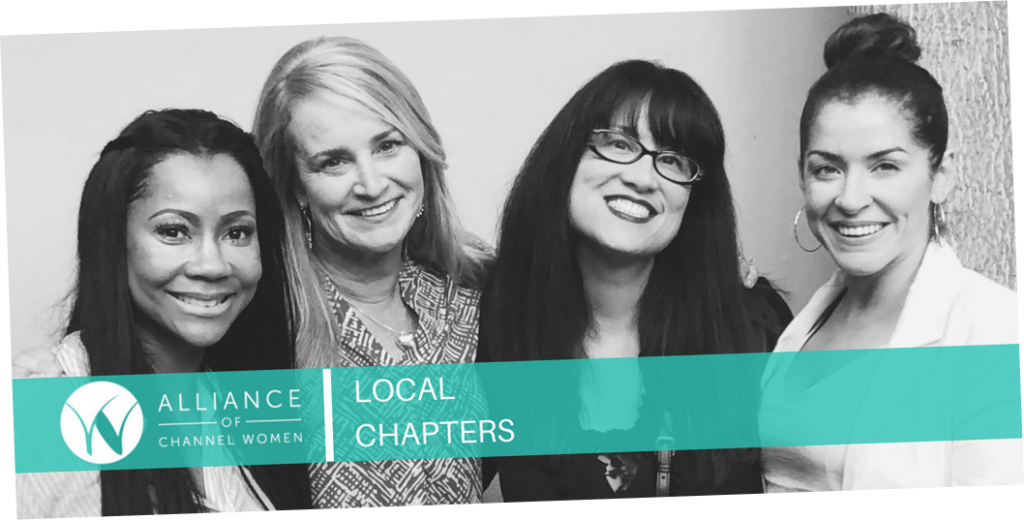 Why join the Local Chapters Committee?
ACW is a grassroots organization that draws strength from hundreds of individual women in the channel – not all who are able to participate on a national stage. As part of the Local Chapters Committee, you'll be widening our net and making ACW stronger. And, from a personal perspective, you'll learn how to plan events, work with speakers and sponsors, use event management software and get to know valuable contacts in your city or state, which may lead to sales or career opportunities down the road.
Where are we?