Keynote Panel Features Leading Female Executives on Creating a Culture of Equality in the Tech Industry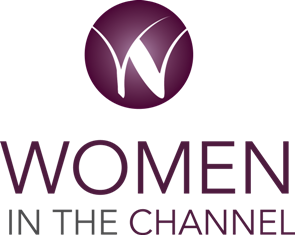 SANTA ANA, Calif.,  – Women in the Channel (WiC), a not-for-profit organization dedicated to accelerating the growth of female channel leaders in technology, announced today that its 13th Women in the Channel WiCConnect Networking Event is sold out. The WiC event will be held from 5-8 p.m., April 10, in Tradewinds D, E and F at the Mandalay Bay North Convention Center in Las Vegas during the Channel Partners Conference & Expo.
More than 200 people are expected to attend WiCConnect Vegas 2017, which features an inspiring keynote panel, "The United State of Women," spotlighting a movement all women can get behind: gender equality. Together, we can raise the value of women in the workplace and leadership. We can empower women with the tools we need to create a culture of equality wherever we work in the tech industry.
An all-star panel of women in tech leaders will offer inspiration and advice for how to cultivate change from the top down and the bottom up inside every tech organization. They include:
WiC Board Member Amy Bailey, vice president of marketing for Telarus
Lisa Miller, senior vice president of sales channels for Level 3 Communications
Davida Johnson, managing director, practices and community partnerships, Office of Information Technology at UCLA
Dee Dee Lear, technology industry veteran, channel distribution executive and women's advocate.
"We often talk about what we can do to advance women's careers in tech. We can start by coming together as women to foster a culture of equality in the organizations where we work, play, worship or volunteer," said WiC President Hilary Gadda, director of the Telepartner program at TelePacific Communications. "We are excited to have a panel of accomplished women leaders on hand to share what's working for them."
WiCConnect is supported by the generosity of the following companies: Diamond Sponsors Channel Partners, MicroCorp, and Telarus; Gold Sponsors IntelePeer and RingCentral; Silver Sponsors Broadvoice, Fusion, GENBAND, Granite, iAgent Network, Mitel, NetCarrier, TelePacific Communications, Telstra, Verizon and Vonage; and Raffle Sponsor OnSIP.
WiC members also will be available to discuss WiC programs and the benefits of membership during expo hours at Channel Partners in Booth 1049.
WiC's Channel Partners event planning committee includes, Chair: Raquel Wiley, TelePacific & WiC Board; Co-Chair: Barbara McDonald, Telstra; Su Beler, Telecom Brokers; Laura Bella, NetCarrier; Angela Cedron, Granite; Robin Clisso, Quality Uptime; Morgan Granfield, Birch; Monika Hopkins, Birch; Shaquille Fontenot, CNSG; Lauren Grenier, Granite; Khali Henderson, BuzzTheory Strategies & WiC Board; Shilo Lusson, BuzzTheory Strategies; Nancy Ridge, Telecom Brokers & WiC Board; Rebecca Rosen, ShoreTel & WiC Board; and Cathe Shande, Broadvoice.