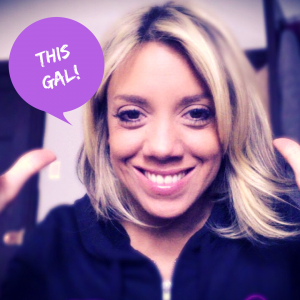 Women in the Channel is proud to announce that WiC Member Dawn Riziti , co-founder of the Cognitive Consortium, has been selected to join Dobis International at Web Summit 2016, Nov. 7-10, in Lisbon, Portugal, to advance an exciting global initiative: A Human Settlement on Mars!
Dobis International, a management consulting firm devoted to global and strategic product development planning, made this year's Web Summit Pitch Shortlist for its innovative initiative to take manufacturing to the "Big Red Planet." Greg Griffith, the founder of Dobis, is the man behind this and many "out of this world" ideas. Griffith's mission is two-fold:
To develop autonomous machines that will build the necessary infrastructure for successful human arrival on Mars surface
To elevate technology leaders from underrepresented communities.
He selected Riziti to further this mission. Riziti was recommended for her great instincts and capacity for embracing the latest technologies, specifically in the areas of 3D Printing and Deep Learning.  Ultimately, Griffith chose Riziti because of her background in IoT, cloud computing and unique interest in the Mars mission.
As part of the Dobis team, Riziti will be working closely with other women in the scientific community, including former NASA Mars exploration program executives and International Space Station flight controllers.
"Our mission is to do for the commercial space industry what Henry Ford's assembly line did for human mobility," Griffith said, "and the magnitude of this mission requires a diversity of experience and backgrounds.
"Dawn empowers our team and is the polymer that binds the enthusiasm of a big idea to the mechanics of proper execution. As Sheryl Sandberg writes in 'Lean In,' 'When a girl tries to lead, she is often labeled bossy,' but when you let Dawn lead, I often label her right."
Riziti has more than 15 years of executive level experience in retail and business-to-business sales and marketing, including business development, strategy, technology and design.  Presently she is co-founder and head of strategy for the Cognitive Consortium, which was created to help business leaders, MSPs and channel partners navigate the challenges of architecting intelligent systems. Cognitive Consortium is a global network of subject matter experts, innovators and AI experts working to enable companies to take advantage of intelligent technologies.
Previously, she spent five years at BCM One, most recently as brand manager and digital strategist. She also worked at MetTel for five years, rising from pricing analyst to alternate channel manager.
Follow Women in the Channel:

Press Contacts: 
KHALI HENDERSON
khenderson@buzztheorystrategies.com
480.999.5297
GINA KENNEDY-TONEY
gkennedy-toney@fusionconnect.com
404.313.0861