Why Membership Matters to Karie Huzzey
By: Karie Huzzey, VXSuite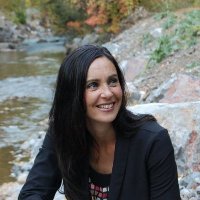 Karie Huzzey manages the channel sales strategy for VXSuite, a Telarus, Inc. owned company. VXSuite is software that gives our partners and their customers' insight to their network's performance by delivering data and analytics, not assumptions. In short, we help partners see what others cannot!
Recently, we sat down with Karie and asked her why WiC Membership Matters!
What influenced you to become a leader in your own life?
My parents. However, not in the positive sense one may assume. My parents were terrible parents, truly irresponsible. At an early age, I learned I needed to have confidence in myself to do the things I wanted to do and learn the things I wanted to learn in order to get myself to the places I wanted to go. The largest lesson I learned through my experiences with my parents was

is

to learn from my own mistakes.
What difficulties have you overcome that impacted your career for the better?
The fear of failing. As I began my career, I always thought I had to do things perfectly. I did not dare ask for assistance when I needed it, did not share my ideas nor did I try new things for fear people would think I was terrible at my job. Because of this fear, I started to miss opportunities to increase my knowledge base and gain experience. Finally, I was overlooked for a promotion. I realized over time that this was an important lesson…NOT getting what you want. I learned to enjoy the unknown, and to dive in head- first wherever I could!
Why did you join Women in the Channel and what have you gotten out of your membership? WiC has given me another cornerstone to connect with other women striving for the same career goals as myself: sharing knowledge and experiences with one another while supporting and learning from those around me…all in the name of service!
What advice would you give to someone new to the channel?
Always start small, but start somewhere. There is NEVER a perfect time to do something.
Where do you see the women in our industry thriving?
I see the women in our industry thriving in platforms that enable empowerment and collaboration. However, I believe the bigger question becomes more about how can we find or build these platforms? Different women have different needs and wants. Therefore, it is vital that we, as a WiC organization, continue to identify and build these platforms, ultimately enabling more women to identify what empowers each of them individually.
How are you positioning yourself to stay relevant and support your clients in the coming year?
By learning more about my competitors. Clients today are more educated prior to making a buying decision. It has become more important for me to know how I am unique to the competitors in my field that offer the same product features and solutions.
How have you helped women gain confidence & connection?
I worked with a former client of mine who happened to express a desire to move up in her company but did not know where to begin. Her and I began sharing ideas, strategies, even building out a business canvas together to help her remain focused on the task. She gave herself the freedom to ignore limitations and was ultimately recruited by a software company. She now manages a project management team. We still have lunch together every month!
Editors:
Gina Kennedy, VP, Marketing for Fusion, is a member of the WiC PR Committee.