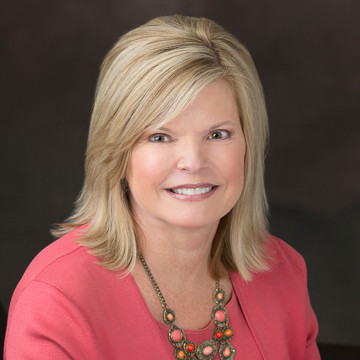 Deb Ward is a Tennessee transplant who thrives in her garden and on her ranch. She is passionate about telecom and technology. She has over 30 years of industry experience in channel management, sales, and business development and is the CEO/Founder/Owner of Televergence (TSI), a facilities-based provider of high performance inbound toll-free and outbound long distance services.
Why Membership Matters to Deb Ward
Who influenced you in your early years to become a leader in your own life, what did they do for you?
There were a few influences in my early years, with the two most notable being my parents.  As a young girl, I remember waking up in the morning to my dad always whistling a tune.  He worked three jobs to make ends meet and was always upbeat, happy and positive, even after working 14 hours a day.  He always encouraged me to be optimistic, despite having a bad day.  That advice has stayed with me and I continue to approach life (including business) with the "glass is half full" attitude.  My mom was an inspiration with her amazing work ethic and sense of pride in everything she did.  To this day, I remember her words so clearly, "I may not be the smartest woman, but no one can out-work me." My dad's optimism and my mom's work ethic have served me well throughout my career.
What difficulty have you overcome, that impacted your career for the better?
Having worked since I was 13 years old, I had established excellent credit and bought my first investment property as a young woman at the age of 19.  I was devastated when "Walt" at the mortgage company informed me that my loan had been denied, even though I had the best credit of nine applicants.  The rationale was plain and simple:  I was a young, unmarried female.  In Walt's words, it was, "unfair discrimination."  Walt became my advocate and my loan was approved nine months later.  Walt helped me get my start and I am eternally grateful.  To this day, I never give up and always encourage everyone to always have an advocate.
Why did you join the Alliance of Channel Women and what do you hope to get and to give to this membership?
I joined the Alliance of Channel Women to demonstrate my support for other women in this industry. I also wanted to position myself as a mentor, and network with the talent and intellect of this organization.  The world in which we live has become ultra-competitive in an industry and environment that changes rapidly. Also, historically, our industry has been a male dominated space.  Throughout my career, I have always supported efforts and events that promote women in business.  In fact, as part of the recent Televergance rebrand, we updated our brand promise, mission statement, vision statement and core values, with one of our four core values being:  Allegiance to women in business and tech. 
What advice would you give to someone new to the channel?
Network, mentor, share information and contribute as much as possible.
Where do you see the women in our industry thriving?
Overall, I believe there are very few industries in which women do not have the opportunity to thrive, including telecom and technology.  Specifically for telecom and technology, security continues to be a top priority and an area where those who are trained and knowledgeable can thrive.
How are you positioning yourself to stay relevant and support your customers in the coming year?
Professional development is a core component of our marketing efforts both to our strategic agent partners and end user customers. Industry involvement is also essential; for example, I am the first and current chairwoman of Incompas (fka Comptel) and even though the time commitment is substantial, the information, knowledge, and learning opportunities that it offers me and the Televergence team is critical for us to stay competitive and relevant to our customers.
When have you helped another women gain confidence and connection, what happened?
Many efforts come to mind, however, a most recent event involves a Televergence team member who began in a per diem, minimum wage role. Because of that person's diligence and commitment during the first two years, we offered a promotion and are paying for their education costs that will better prepare them for success.  The impact it has had on that person's confidence is demonstrated on a daily basis and is a constant reminder of the value in helping others, being compassionate, and paying it forward.
What can we do to prepare ourselves for the changes that are coming to our industry?
Maintaining relationships with industry thought leaders and participating in industry organizations and events is critical to staying relevant and prepared for the forthcoming changes.