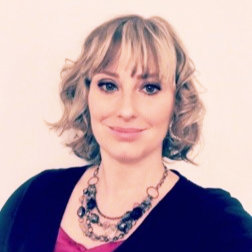 Danielle Tucci is the Partner Sales Manager for Comcast Business Solutions Providers covering the Keystone region. She works with partners that are located west of Philadelphia including the areas beyond Pittsburgh, PA to just over the Ohio/PA border.
Who influenced you in your early years to become a leader in your own life, what did they do for you?
I come from a long line of strong women. My grandmother taught me how to be a leader and I consider it an honor when people tell me, "You are just like your grandmother." She raised my mother to be strong and independent with an amazing work ethic and my mother passed that on to my sister and me.
One thing I always admired was her uncanny way of knowing everything — call it intuition — she had that innate sense of perception that got people to trust and admire her. I strive for that.
What difficulty have you overcome, that impacted your career for the better?
As a young single mother, I got my start at a local indirect Telecom provider selling Verizon B2B on a 100% commission basis. After knocking doors for a year, I got a call from a Comcast Xfinity recruiter. I interviewed, got the job, and learned the coax business. I spent over a year in the inbound sales department, giving me the opportunity to see great potential at an organization like Comcast. I was promoted a few times within the Sales organization and was even given an opportunity to fill in for an analyst in the reporting and analytics department. Then as a business account executive (BAE) for several years, I earned many awards both for the Region and Division and continued to learn from my experiences. 
My next goal was to join the Channel. The tenure of the Comcast PSMs (Partner Sales Managers) is very high. If you understand Comcast and you understand the Channel, we have very little turnover. As luck would have it, the PSM in Keystone planned to retire this past May. When I saw the opportunity to apply, I jumped at the chance.
I am so fortunate to have this opportunity to be the Keystone Region's PSM. I embrace this challenge, and I am very grateful to be a part of an organization that believes in me as much as I believe in them!  
Why did you join Women in the Channel and what do you hope to get & to give to this membership?
I joined ACW because I have always believed that strong women coming together can achieve amazing things! If I strive to be the best, why not align myself with other women that are achieving the level of success I seek? It's a win-win, in my opinion. The members I have met have a lot of the same fundamental principles that I have. I am looking forward to ramping up my involvement with ACW. I enjoy event planning, writing and I love to give back. I also believe strongly in karma. If you do good things and build up those around you, good things will come to you in return. I enjoy seeing others succeed…especially the women in our field.
When have you helped another women gain confidence & connection, what happened?
I do quite a bit in my local community. I sit on the Board of Directors for a local non-profit, Rage Against Addiction. When addicts begin their new life in recovery, they can often feel inadequate, especially when looking for employment. Showing that you believe in them, and providing a reference goes a long way. Rage Against Addiction is looking to open a sober living house for women. We are taking a holistic approach, offering yoga to our residents to heal their mind, body and soul. Yoga is extremely helpful in the recovery process. Daughters House will be in the Harford county, MD area. For information about Rage Against Addiction, please go to our website www.rageagainstaddiction.org/.  No family is immune from addiction.
How are you positioning yourself to stay relevant and support your clients in the coming year?   
I am going to stay current on training and be "LinkedIn" to social media outlets. I send my Master Agents/Agents monthly incentives, marketing updates and event invitations. My goal is to keep Comcast Business an important part of their revenue stream.