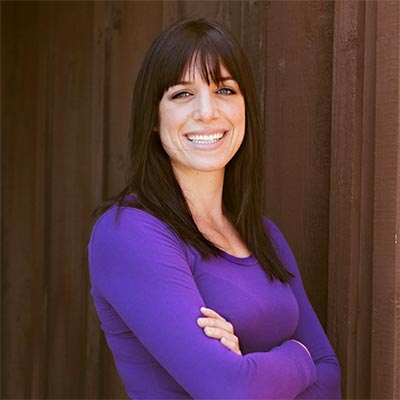 Listen to Rosanna as she talks about learning the pitfalls of resolutions and mindsets that set us up for failure even before we begin. You will be able to stop the cycle of yo-yo dieting and unproductive workout plans that end in frustration!  Rosanna will help you to start 2014 with an approach to changing your health and fitness that is effective, lasting, and actually simple.
Rosanna Delurgio Bio
Rosanna Delurgio, a UC San Diego Alum, has been a NSCA- Certified Personal Trainer for 8 years. It was from her 15 year competitive swimming background, which included competing in the 2004 and 2008 Olympic trials that lead her to her passion of a lifestyle of fitness! Rosanna's philosophy about health and fitness is that it is about the small daily adjustments along with consistent behaviors rather than the big flashy diet trends that bring long term results.
As an athlete, Rosanna began taking Advocare products to enhance her athletic abilities. She has taken products for over 11 years. She was so amazed with the company and her personal results that she became an Advocare Independent Distributor to help others looking to create a healthier lifestyle, or make a change in their life. She coaches her clients to get the best results whether their goal is to be fit or to build an Advocare business. She loves to train her business teams to embrace their unique leadership styles maximizing their personal success as well!
Other than living a healthy and fit lifestyle in San Diego, Rosanna loves to volunteer at her church, travel to visit family across the west coast and learning ways to cook healthy, yet tasty meals.
Click here to listen!