Last month, I had the opportunity to support my mentor & supervisor Nancy Ridge (executive vice president, Telecom Brokers & co-founder, Women in the Channel) while she spoke at the Molina IT Healthcare Networking Event in Los Angeles. The topic was "The Power of Mentorship and Building a Network".  Nancy's mentor Kimber Kabell (CFO, ZenMoose), Rebecca Rosen (president, Sales Enabled & board member, Women in the Channel) & I were invited represent Women in the Channel and demonstrate the power of mentorship through firsthand experience.
Immediately, I was impressed by the energy and intelligence coming from the 100+ women in the room. Everyone was excited, open and eager to take their professional lives to another level. We began with an ice breaker lead by Ilona Bassin (HR learning & development,
Molina Healthcare
); each table was asked to describe what qualities were important for a mentor and a mentee to have. Everyone in the room was eager to chime in. The list grew, and finally we shared the qualities out loud for the whole group. These were some of the results:
| | |
| --- | --- |
| Important Qualities of a Mentor | Important Qualities of a Mentee |
| Good Listener | Willingness |
| Encouraging | Open-Minded |
| Committed | Resourceful |
| Honest | Curious |
| Patient | Approachable |
| Sense of Humor | Positive |
| Integrity | Courageous |
| Inspiring | Respectful |
| Constructive | Follows through |
We made use of technology during the event with a live poll.  The results screens around the room showed that over 90% of the women present desired to be part of a mentor-mentee relationship. Nancy's presentation was passionate and full of statistics that supported professional mentoring. In addition to data found in many leading research articles on the topic, Nancy used her own life experiences to demonstrate how mentoring has helped her to grow professionally while continually seeking greater levels of success.
This cannot be accomplished alone, we have to ask for help.
Women in the Channel grew out of a need for professional women to network and collaborate with each other, so that we could improve the conditions that still exist to keep women from excelling. Those changed conditions have to start from within our own minds.  We need acknowledgment from other strong women; not only is it transformative, it's healing.
Some of the audience was asked to share about their own experiences with mentorship and I was honored to be one of them. I talked about my gratitude for all the mentors I have had in my life; conscious or not, I know I've been guided. People believed in me even when I wasn't able to believe in myself. I talked about the respect I have for my mentor today, who gives me her time on a weekly basis. In return, I come prepared; I don't waste her time or mine. I look at my week and uncover my shortcomings and my strengths. I listen to her perspective, take suggestions, and follow through.
A lot of emotions were felt that day. After lunch, Debbie Simkins (vp, office of the CIO, Molina Healthcare) asked the group to participate in a brainstorming session. The objective of this collaboration was to help create a mentoring program at Molina Healthcare. We broke into small groups and were asked to answer questions and then share openly. The teams identified the value such a program would provide the company and created incentives, parameters, potential budgets, etc.  During the breakout sessions, two mentorship pairings were created between the women that attended. We broke ground, we started a fire, but it was time to go. As Nancy and I drove away, we felt at peace. We left with a connection to the new friends we made in Long Beach, California that day. What a gift.

ABOUT THE AUTHOR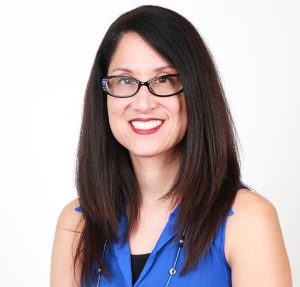 Su Beler joined Telecom Brokers in April 2013 as their partner support manager. She has been an active member in Women in the Channel since she joined the industry. In September this year, Su accepted the newly created position of PR membership liaison, where she will collaborate with the PR committee on membership recruitment and retention campaigns. Her first foray will be managing development of the Membership Matters initiative.

ABOUT THE EDITOR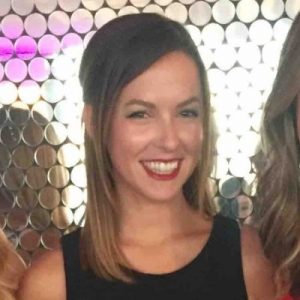 Morgan Granfield is the National Partner Development Manager for Birch, growing relationships with Master Agencies and their partner bases across the country through personalized training, partner appreciation events, and marketing. Morgan has been in various sales and training roles at Birch since 2012. She joined WiC in January is a member of the Event Planning and PR committees.