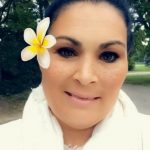 Katherine Tracey is the CEO and owner of KATT Communications, a one-stop source for quality business technology systems. KATT Communications was founded earlier in 2018 based on Katherine's passion to provide customers with the features and functionalities needed to run their businesses smoothly and cost-effectively. While juggling the demands of motherhood, jobs in the sales and telecom fields, teaching and training riders and horses, and ongoing volunteerism in her community, Katherine is also a Telecommunications Engineer. A single mom of two boys and an animal enthusiast, Katherine leads a team of all women, empowering them by providing support and serving as a positive leader and role model.
Who influenced you in your early years to become a leader in your own life, what did they do for you?
When I was just over a year old, I was removed by the Department of Children and Families from an unsafe living environment. At that time, I was separated from my older brother. After 33 years of being apart, I was able to reconnect with him. It is because of him that I make time to volunteer with Clear Path for Veterans, an organization that helps returning Veterans, like my brother, re-integrate into regular life.
When I look at my experience in foster care, it has a profound impact on the way I view my belongings. In foster care, you carry your belongings in trash bags making one feel as though you, and your belongings are nothing but trash.
I have come a long way since I was adopted at age 4 and want to continue to contribute and help those in the foster care system. At KATT Communications, we support BACKpack, an organization that works to provide school supplies and a backpack to the kids in the system.
Fortunately I was adopted by a serial entrepreneur and an aspiring physician. My adopted family helped instill the drive and dedication it takes to start a business.
Because of my persistence and resilient spirit, I have been able to face my latest challenge, a difficult custody battle in 2017 that prevented me from moving to take over the company I was working for, resulting in losing my job. When nobody would hire me, I started my own company.
Why did you join Alliance of Channel Women and what do you hope to get & to give to this membership?
I joined the alliance to network and meet women in a similar industry. I hope to gain an understanding of how everyone networks and build their businesses and what they utilize for marketing plans and strategies.
What advice would you give to someone new to the channel?
Be open to exploring and hearing what others can offer and also be sure to make time for a work-life balance. For example, I compete at a very high level of Dressage in horseback riding, which a precise, finely tuned sport in which the horse and rider move in a way that is almost like dancing. It is a big part of taking care of myself, physically, emotionally and spiritually.
Where do you see the women in our industry thriving?
So far, I have predominantly seeing women be successful with business development, but not be able to do both engineering and business together. It would be wonderful to see more women be able to do both.
How are you positioning yourself to stay relevant and support your clients in the coming year?
I have recently been awarded a Stevie Award for Startup of the year. I also recently became federally certified as a woman-owned, economically-disadvantaged, small business because of my certifications and awards. Our company is looking forward to bidding on government contracts in the coming year.
When have you helped another woman gain confidence & connection, what happened?
I love to help other women feel empowered, help them make connections both within their network and industry, as well as other industries. Although I cannot point to a specific incident where I helped somebody gain confidence, I do regularly participate in networking events and helping coach women on LinkedIn.
What can we do to prepare ourselves for the changes that are coming to our industry?
The best advice I can give anybody is to stay on top of the changing technology. It changes so quickly, and if you fall behind even a little bit it's almost impossible to get caught up!