By: Melissa Brown
Head of Field Marketing, Digital and Content – International
Telstra Enterprise
As women working in technology, in telecommunications, and in the channel, we are better represented than ever before.
But while we have come a long way, there is still much to do.
Companies around the world are more committed to gender diversity than ever, but the results aren't yet being fully realized. According to McKinsey, women are underrepresented at every corporate level, promoted less often than men, and very few make it far enough to be considered for the highest roles. That state of affairs cannot continue.
That's why, as new members of Women In the Channel (WiC), we're proud to be part of a community that brings together and empowers women in what is a traditionally male environment.
At Telstra, we are doing many things right when it comes to gender diversity. For example, last year we signed onto the UN's Women's Empowerment Principles, underlining our commitment to women's full participation in the workplace.
But we know we can always do better.
As such, we're focusing on three areas of activity to make further improvements.
Representation
We're committed to gender equality and have a broad range of policies, programs and engagement initiatives in place to help us achieve this goal. Gender representation targets are in place across all business units, supported by expectations of gender-balanced shortlists for recruitment and gender-balanced selection panels.
On International Women's Day this year, we committed to improve gender equality within Telstra by requiring at least 50% female representation on recruitment and interview shortlists. If we're not able to meet that 50% requirement, or 25% in roles where there's a significant gender imbalance in the job market, within 3 weeks, we will consider extending the advertising period, and further sign-off is required before we move on to the interview stage.
We believe this is an essential step toward equality in our organization. As outlined in our 2016 Sustainability Report, female representation in our CEO leadership team stood at 45%, with 41% of all new hires, and 31% of our entire workforce.
Gender pay equity continues to be a key area of focus and we remain vigilant about how we administer and apply policy to avoid any bias in performance assessment and remuneration decisions. To work towards gender pay equity, we examine our remuneration data across all business units every year to identify any pay disparities that can't be explained by differences in length of service, levels of performance, or role type. Each business unit has a dedicated budget for correcting any disparities and we closely monitor the application of this budget to ensure funds are distributed in line with our core principles.
Learning and Development
Diversity and inclusion has to be driven from the top. Our Diversity Council, which is chaired by our CEO, Andrew Penn, and comprises his entire leadership team, reinforces the expectation that our people create an inclusive culture and value difference.
Our CEO is also a member of the Male Champions of Change, a group of male executives committed to embodying leadership on gender equality. Meanwhile, we encourage our staff to get involved in our Brilliant Connected Women network, a global group with more than 2,000 members, both male and female, who are committed to advancing gender equality in our business.
The Telstra Foundation, our philanthropic arm, is similarly engaged in promoting equality through education. In Hong Kong, for example, we have held a series of workshops with schools via Girls Go Tech, a year-long program to encourage school-age girls from under-privileged backgrounds to pursue traditionally male-dominated STEM (science, technology, engineering, and mathematics) related subjects to broaden their future career prospects.
And it's not just big ticket campaigns or networks – diversity and inclusion needs to be front of mind every day. For example, we've recently seen more than 900 people leaders at Telstra take part in a learning experience called "Bias, Interrupted" to help them better understand bias and adopt inclusive leadership behaviors.
Flexibility
Finally, we are committed to ensuring all roles at Telstra work for our people, as well as our organization. More than three years ago, we introduced All Roles Flex, which mandates flexibility as the starting point for all roles.
For instance, this could mean a change in start and finish time, working in different locations, reducing hours, or increasing/decreasing an employee's workload.
Equality through diversity and inclusion has upsides beyond the benefits it's often aligned with. It helps us improve our business results, enhance our reputation, and attract, engage and retain talented people. It even better enables us to understand the diverse needs of our customers. It's not only the right thing to do, it's also good business sense.
There is no universal or easy answer to create greater gender equality in our workforce, but through work with organizations like WiC, the cumulative effect of these initiatives can make a difference.
About the Author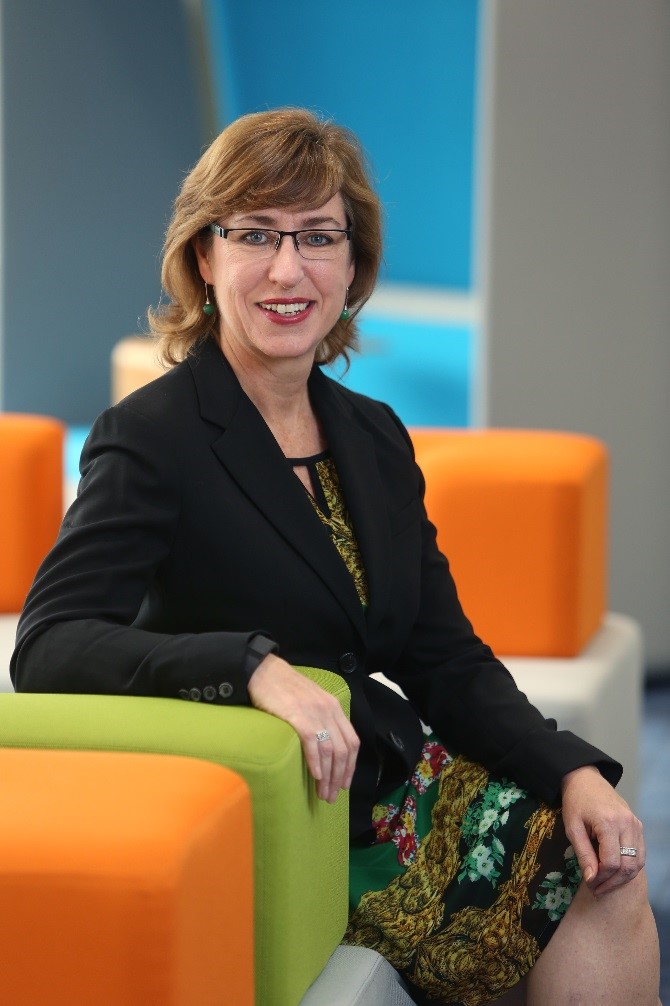 Melissa Brown is Head of Field Marketing, Digital and Content – International at Telstra Enterprise. Based in Hong Kong, she is responsible for overseeing the marketing strategy development and implementation across Asia Pacific, Europe and the US. Since joining Telstra in 2008, Melissa has also fulfilled the role of Head of Marketing in Europe. Prior to joining Telstra, Melissa held the position of Director at Australian Business, an organization formed as a result of a merger between the UK operations of the Australian New Zealand Chamber of Commerce (ANZCC) and Australian Business in Europe (ABIE). She remained on the Board until December of 2011.
Melissa has also worked in a number of management roles at companies including Australian Associated Press, Continental Airlines and Thomas Cook. Melissa holds a Master of Business Administration in International Business and a Bachelor of Business degree in Marketing from the University of Technology in Sydney, Australia.