by Bita Milanian
Given our busy lives, and how connected we can be using all of the platforms Women in the Channel have been contributing to for many years, it's becoming impossible to separate our professional and private selves. It is so important for us to draw boundaries and spend time without distraction with our families, friends and communities; we must also take note that when we embrace who we truly are throughout the workday, we can be more effective, inspiring and successful professionals.
I am honored every day to be part of Women in the Channel as a member of the Board, but I am especially proud this November to be contributing an article on the heels of the popular majority of the American people voting for Hillary Clinton. Regardless of your political beliefs or who you voted for, we reached one historic milestone all women can be proud of – and will be prouder still in the future when, at last, we are able to elect the first female President.
After so many other countries elected women as their "Chief Executive Officer" decades ago – including Canada with the Right Honorable Kim Campbell, first woman to attend what was the G7 at that time, the UK with the Iron Lady Margaret Thatcher, Germany with the amazing Angela Merkel, India's Indira Ghandi and Israel's Golda Meir – it's surprising when you step back and realize we have not had a woman in the White House other than first ladies.
At the same time, we have seen First Ladies rise up – including Hilary Clinton who went on to serve as Senator from New York and Secretary of State, and the most popular first lady of all time Michelle Obama, an African American woman at least as talented as her accomplished husband.
What do all these women have in common? And what do we have in common, as proud members of Women in the Channel?
We embrace being women – being female colleagues, bosses and executives.
We embrace our families – caring for our parents, children, grandchildren, aunts, uncles and siblings.
We know how to "dance backwards in heels" to quote Ginger Rogers – we know how to intuitively move through even the worst workplace situations, and we go high when others go low.
We are women…in the channel, in our communities, in the world at large. This month of November, we are also full of thanks and gratitude for all of the ups and the downs, because we are in unique positions to lead and to help.
We connect. It's what we do; it's like breathing. We leverage the very networks we helped build to extend a hand to others. Regardless of your politics, nobody can argue with the power that women possess to continue to make an enormous difference in a world that needs us now more than ever.
Blessings to you and your friends and families as you celebrate every day. I am grateful for you.
Best,
b
ABOUT THE AUTHOR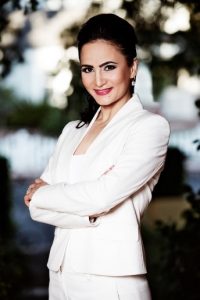 Bita Milanian serves as the Senior Vice President of Global Marketing at GENBAND & Kandy.io, a global leader in real time communications software solutions. Bita has held senior-level marketing positions at TelePacific Communications and Global Crossing and was Executive Director for Farhang Foundation before joining GENBAND. She is the founder of the creative and consulting agency Butterfly Buzz, which she still operates as a means to continue her humanitarian work. She currently serves on the board of Women in the Channel, a grassroots organization dedicated to accelerating the growth of female channel leaders in technology.
ABOUT THE EDITOR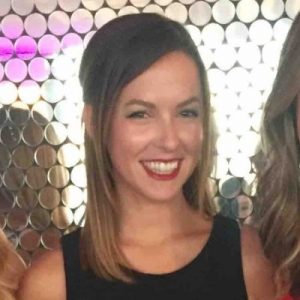 Morgan Granfield is the National Partner Development Manager for Birch, growing relationships with  master agencies and their partner bases across the country through personalized training, partner appreciation events, and marketing. Morgan has been in various sales and training roles at Birch since 2012. She joined WiC in January, and is a member of the Event Planning and PR committees.