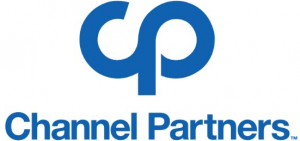 2nd Initiative Seeks Applicants & Sponsors for Scholarship Program
PHOENIX, Arizona; NEW YORK, N.Y.; and SANTA ANA, California – June 9, 2016 – Channel Partners, the leading resource for the telecom and IT channel community, BCM One, a technology solutions provider; and Women in the Channel (WiC), a not-for-profit organization dedicated to accelerating the growth of female channel leaders in technology, have teamed up to introduce female veterans to opportunities for careers in the telecom, cloud and IT channel at the Channel Partners Evolution event, Aug. 14-17, in Washington, D.C.
The collaboration is the second between Channel Partners and BCM One, which successfully sponsored two veterans, Jameel Matin and Adam Dubois, at the Channel Partners Conference & Expo in Vegas in mid-March. Mike Goodenough, vice president of cloud solutions for BCM One, spearheaded the program and gained the support of Channel Partners Editor in Chief Lorna Garey and Vice President Art Wittmann to subsidize some of the costs to bring the vets to the event.  (To find out more about the vets and their experience at Channel Partners Vegas, read Goodenough's blog at Channel Partners Online.)
"The idea is to have these vets shadow channel executives during the event to learn firsthand about new technologies and solutions being implemented in businesses today, and to interact and network with successful entrepreneurs, CEOs, CIOs, CMOs, CTOs, engineers, product managers, marketers and salespeople," said Goodenough.
For the fall event, Goodenough and Garey are focusing on assisting female veterans and invited Women in the Channel to join the effort. Channel Partners has renewed its commitment to provide accommodations, passes to the Channel Partners Evolution conference and tickets to the Telecom For Change gala, 9 p.m. Aug. 16 at the Torpedo Factory. BCM One will issue the call for applications, interview candidates and subsidize some meals. Women in the Channel will offer free admission to its popular pre-show WiCConnect Networking event, 5-8 p.m. Aug. 14 as well as pairing with WiC members.
"As part of our Outreach Committee initiatives, Women in the Channel supports education and career pathing for women who are interested in careers in technology. So, we are very pleased to join Channel Partners and BCM One in reaching out to female veterans to introduce them to the tech channel," said WiC President Hilary Gadda, director of the Telepartner program at TelePacific Communications. "WiC members will welcome them to our industry at our WiCConnect networking event and also pair them with WiC Angels who will offer guidance and an insider view to help them make the most of the Channel Partners Evolution event."
Channel Partners and BCM One are seeking support from other organizations – vendors, partners, associations – that are willing to introduce vets to veterans in their organizations and/or underwrite travel costs for one or more veterans to attend.
"As a veteran, I know that it can be challenging to map military experience to civilian career paths," said Garey. "We're looking to demonstrate that the channel is an ideal fit for vets — like the military, self-starters who can work within a larger framework toward a common goal will succeed. Channel Partners is pleased to facilitate this mentoring program, and I'd like to thank BCM One and Women in Channel for their support."
About Channel Partners
For more than two decades, Channel Partners has been the leader in providing news and analysis to indirect sales channels serving the communications industry. It is the unrivaled resource for resellers, aggregators, agents, brokers, VARs, systems integrators, interconnects and dealers that provide network-based communications and computing services, associated CPE and applications as well as managed and professional services. Channel Partners is the official media of the Channel Partners Conference & Expo and Channel Partners Evolution. For more information, visit www.channelpartnersonline.com or http://evolution.channelpartnersconference.com/
About BCM One
Founded and headquartered in New York City in 1991, BCM One provides a single source for truly integrated technology solutions that help advance a company's business objectives. With relationships with over 80 technology suppliers, BCM One offers unified communications, managed solutions, cloud solutions, telecom expense management solutions and connectivity solutions.  Companies can engage with BCM for the planning, network design, deployment and/or management of their technology solutions.  For more information visit www.bcmone.com.
About Women in the Channel (WiC)

Established in 2010, Women in the Channel is a grassroots organization made up of women who are in leadership, ownership and revenue-generating roles in the indirect sales channel of the telecom, cloud and IT industries. Month after month, these women are responsible for generating sales for their companies and creating wealth for their families.  WiC members are wives and mothers and sisters, and a high percentage of us are the main breadwinners in our families. WiC brings together this group because in an industry that is growing, expanding and changing the number of women at such levels is not matching that growth.   To learn more and to become a member, please visit www.womeninthechannel.org
Contacts
Channel Partners
Lorna Garey
Editor-in-Chief
617-990-4645
BCM One
Paula Como Kauth
Senior Director, Marketing
212-906-7255
Women in the Channel
Khali Henderson, BuzzTheory Strategies
PR Committee Chair
480-999-5297