Earlier this month, I participated in  Web Summit 2016 in Lisbon as part of a team to advance an exciting global initiative: A Human Settlement on Mars!  As a self-proclaimed card-carrying geek- and advocate for women in tech, I'll admit to coming home a little punch-drunk on the global culture of innovation I observed.
I'm a woman whose interests stretch far beyond the applied sciences in which I eagerly explore, so when I was given the opportunity to play a role in Mars exploration, my inner Magellan couldn't resist! I packed my bags and boarded a plane to Lisbon, not knowing exactly what was in store but fully confident that I was going to gain a bunch of great contacts and a fresh perspective on the critical impact of space exploration to our global community.
Web Summit is a platform for hundreds of startups — whether in the funding stages or in beta — to meet with the world's top VCs to get funding, advice and team up with industry experts that can help them to cultivate their best ideas and potentially create the next "tech unicorn".
My team, Dobis International, was among the startups that sought funding for our initiative to Build the Road to Mars. On November 8, the founder and CEO of Dobis, Greg Griffith, took to the stage to pitch his most ambitious endeavor to date: space-based manufacturing on Mars.
He said: "Together, here, we strive to connect with those that embrace the spirit of exploration. We strive to connect with those willing to electrify a movement and lead a new generation — to overcome the trepidation and reluctance of originality and be the change agents that reach new worlds. We seek to join those that have the audacity, the inspired vision, that agree true freedom is held in the foundation that entry into the unknown produces extraordinary discoveries with effects felt across all aspects of life. Together, we seek to chart the course into the next phase of human exploration through space-based industrialization, and build on the principles and lessons of previous milestones in human ingenuity."
By the end of his presentation, VCs were messaging us with additional meeting requests!
The next few days were filled with meetings with VCs from all over the world. Among them were the Founders Fund (Peter Theil) and Green Egg Ventures. Discussing plans, road maps and team credentials with these major firms was eye opening. It left us with a flood of confidence that we were on the right path, and I have a whole new understanding of how to build successful programs. I can say with confidence that the road ahead looks great for space innovation!
One significant observation I made — and a drastic contrast between Web Summit 2016 and the tech conferences that I've attended here in the states — was the overwhelming presence of women. The Women in Tech organization was present everywhere. Here is an update from their group on the gender ratio at this year's summit:
"We are pleased to say that our Women in Tech initiative has meant that the female/male gender ratio at Web Summit 2016 is 42% to 58%. Nearly half of our registered attendees in Lisbon this week were female."
https://blog.websummit.net/terrell-owens-smash-iphone-web-summit-figures-probably-havent-heard-yet/
Overall, I learned a lot about the global tech culture from this year's Web Summit. My two key takeaways:
Real innovation happens when you foster an environment of big ideas.
Big ideas are best facilitated by a diverse group of minds.
I return to New York City fundamentally changed, with a new sense of global stewardship and ready to inspire more women in the US to enter STEAM. As my fellow Women in the Channel have taught me over the years, it really is the only way that we can "reach new worlds"!
ABOUT THE AUTHOR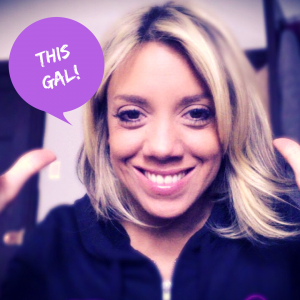 Riziti has more than 15 years of executive level experience in retail and business-to-business sales and marketing, including business development, strategy, technology and design.  Presently she is co-founder and head of strategy for the Cognitive Consortium, which was created to help business leaders, MSPs and channel partners navigate the challenges of architecting intelligent systems. Cognitive Consortium is a global network of subject matter experts, innovators and AI experts working to enable companies to take advantage of intelligent technologies.
Previously, she spent five years at BCM One, most recently as brand manager and digital strategist. She also worked at MetTel for five years, rising from pricing analyst to alternate channel manager.