Why Alliance of Channel Women Membership Matters to Office Depot
By: Helene Kidary, Membership Committee Chair, Alliance of Channel Women Board Member and Secretary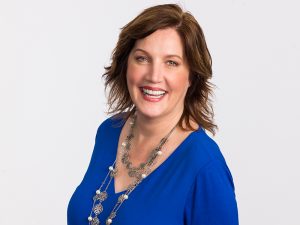 Last month, I was fortunate enough to escape the frigid weather in the Northeast by traveling to Florida for a few days. A tight schedule packed with Partner meetings and driving from city-to-city, I was able to tack on to the end of my trip, a much needed respite.  I knew just the thing; and made a visit to Office Depot's Corporate Headquarters in Boca Raton to sit down and catch up with our dear friend and Advisory Council Member, Janet Schijns.
A well-known channel veteran, I was fortunate to reserve a time-slot and ask Janet about her new role at Office Depot as their EVP, Chief Merchandising & Services and how she plans on championing the cause for more female leadership and success. I look forward to witnessing the launch of Office Depot to the Channel at next month's Channel Partner Conference & Expo in Las Vegas and here's a glimpse of how our one-on-one went.

Helene: As you know, we are just thrilled with your commitment to participate on our Advisory Council.  What were your reasons supporting this decision and where do you hope to see the Alliance of Channel Women in 2 years from now under your tutelage?
Janet: I too, am thrilled. Given the significant role the Alliance of Channel Women Advisory Council plays in this space, it certainly warms my heart to be able to influence this very important initiative, driving programmatic change and mentoring those who are channel champions as well. Through Alliance of Channel Women, we have a voice for diversity and inclusion in a very visible and important industry. I believe that it is absolutely critical that women in leadership roles such as myself, dig in and support these efforts at every turn. I believe Alliance of Channel Women has the opportunity to enable a new normal in the industry; one where women are on equal footing and where, given our efforts and focus on inclusiveness, will help drive industry expansion while bringing the channel to new heights. In the span of two years, both our membership and our voice will expand and strengthen. And, we'll do this by investing in training and development programs to help women engage and lead in the channel. And, while we're at it, we'll have a blast!
Helene: Office Depot has made a generous pledge for Silver Sponsorship along with "Chatchkie-ing out" the Sponsorship Bags at our upcoming Alliance of Channel Women Connect Event at Channel Partners in Las Vegas next month.  How did you position Alliance of Channel Women to OD and what was their initial reaction?
Janet: Office Depot is proud to be a Silver Sponsor in support of the truly amazing efforts of Alliance of Channel Women.  And wait until you see some of the great "Swag" we have for keeping on track, organized, and ahead of the proverbial pack! Office Depot is investing in the channel and as such Alliance of Channel Women was one of the first places we turned to so we can optimistically and successfully embrace and help expand our exposure with the audience that matters most – all of you!
Helene: In addition to the myriad of support you have shown us, I understand you have budgeted to allow for 20 OD employees to join Alliance of Channel Women.  Why is OD providing Memberships to its female employees?
Janet: Heather Tenuto, Our Channel Chief, made an excellent point about why OD should have 20 employees join Alliance of Channel Women. She said that this is the group to clearly help these women enhance their understanding of the channel and support them as they forge these critical new relationships and initiatives. There's really no better reason to ensure we have slots open for our female leaders!
Helene: Why do you think you got plucked from Verizon as their Chief Channel Executive & VP of Global Channel Sales over to OD as and EVP, at a $11B company?
Janet: Well first of all I would say what an honor it was to serve at Verizon and how wonderful of an opportunity it is to now have this fantastic opportunity at Office Depot.  I believe my experience in product, go to market, tech and the channel truly helped to position me for success throughout my career. However, I would give special attention to the channel part of that expertise – it is clear that no player can go it alone, and the ecosystem is in full swing – that channel expertise coupled with a strong tech background positions all of us for success across a variety of roles in every industry.
Helene: OD in the Channel – I mainly perceived OD being primarily B2C so it is seemingly unprecedented for a B2C to plant seeds in the channel.   What would you like Alliance of Channel Women Members to know about OD as a place to work or a company to partner with?
Janet: Office Depot is a B2B company; a substantial portion of our business is within SMB, Enterprise and Public Sector. We have been around the corner from so many businesses as they started out with everything they needed and now as they grow they continue to turn to us to help them achieve their dreams.  From our complete portfolio of office essentials, including technology, and our plethora of services such as BizBox, our innovative and revolutionary team that provides help for startups, as well as our CompuCom division, we are poised to help businesses of every size grow with the channel.  And we want that growth to happen through and with the channel – we know the channel is the key contact for many of these businesses and we know we can help them help their customers and make money while doing it. So, clearly, it's a win-win for all.
Helene: What are the opportunities for women at OD as you make the transition to a services company from a consumer shop, and how can women advance in this atmosphere?
Janet: The opportunities for women at OD are endless; and I believe I serve as a great example of that as an Executive Committee member and EVP CMSO.  Our CCO is also an astounding female executive, Jerri Devard is legendary in the world of marketing and taking OD to the next level. And our channel chief Heather Tenuto, our digital chief Natalie Malaszenko, as well as our services product leader Carrie Jacobson are all amazing female leaders.  All of these powerful women are joining hands across OD to make things work – and we have plenty of opportunities open, amazing support and a strong plan to continue to engage and pursue female leaders and role models with both emotional intelligence and industry experience.
Helene: Alliance of Channel Women's theme for this year is about 'What is Your Why?' Perhaps you can share with me, what is YOUR why?
Janet: My Why….it's always been and will always be about my Family. Sure I LOVE the geek tech stuff and adore working towards a big goal but ultimately I do it for my family. With my daughter Ashlyn getting married in June of this year it is more important than ever that I serve as a strong role model not just to her but also all of the young women out there who want to have a career but also want to have a life – yes ladies that is possible and you too can do it!
Helene: Hashtags were created to help us to sift through the chaos of social media. In the past year, they've taken on a life of their own. Can you name a few hashtags that have caught your attention and tell us why?
Janet: #metoo and #timesup have caught my attention the most, in fact I recently wrote a blog on LinkedIn about how our industry needs to step up and ensure that our female talent is never ever treated in this manner.  https://www.linkedin.com/pulse/timesup-technology-too-janet-schijns/