Eight Weeks to a Better, Brighter Future as a Channel Leader!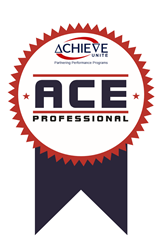 Alliance of Channel Women has partnered with Achieve Unite, an innovative partner advisory company, to deliver an exciting virtual leadership program to our members: The pilot program concluded at the end of 2018 with an epic success rate and unbelievable testimonies.
ACW ACE Leadership by Influence
The first offering in this new program is the ACW ACE Peer Group, which enables women to learn from each other and grow as a channel professional and leader. Eight weekly professional development sessions will cover key areas, including:
adaptive leadership
enhancing your channel expertise
inspiring others to action
Seating is Limited!
This unique opportunity is available to 24 qualified channel professionals. The ideal person for this program is:
passionate about personal and professional development
driven to achieve the next level in their career
seeking to expand their leadership and channel knowledge
looking to build a community and network of like-minded professionals
(NOTE: The ACW ACE program is exclusively for ACW members. If you're not a member, we'd love for you to join us! Become a member today!)
Special ACW Member Discounts!
For ACW members, we've negotiated a special discount! Executives typically pay thousands of dollars to belong to peer groups that meet only once a month. ACW is bringing you a weekly program for $1,395 inclusive! In 2 months, you can be on your way to a better, brighter future as a channel leader.
Special ACW Sponsor Discounts!
We are happy to announce that the Diamond, Platinum, and Gold packages have seats for the ACE program included. The more you sponsor, the more seats included! Your Sponsorship will allow a special woman to further advance her future and empower her to greatness through this rare opportunity.
FREQUENTLY ASKED QUESTIONS
What does ACE stand for?
ACE is an acronym for Authentic Leadership, Collaborative Success and Empowered Life
What is the ACW ACE Leadership Program?
The ACW ACE Leadership Program is a new initiative that gives ACW members access to cost-effective leadership training and coaching.
Who created the ACW ACE Leadership Program?
The ACW ACE program was developed by women at Achieve Unite who are experts in the channel and leadership skills with a combined 75+ years of experience.
What is Achieve Unite?
Achieve Unite is an SBA-certified woman-owned business headquartered in Alexandria, Va. Achieve Unite helps companies from startup to global enterprises generate maximum results from their channel and alliance partner organizations. Achieve Unite's comprehensive approach encompasses strategy, programs and education with delivery output that includes consulting engagements, customized workshops, Channel-as-a-service, automation solutions, online collaboration and productivity tools, and one-to-one or small group coaching.
What is the ACW ACE Peer Group?
The ACW ACE Peer Group is a community of women who come together to accelerate their channel leadership capabilities and competencies. This invaluable community will serve as a trusted circle of women driving success within the channel.
Who facilitates the ACW Peer Group?
The ACW Peer Group is facilitated by leadership and channel experts, including:
Theresa Caragol – Caragol is founder and principal consultant of Achieve Unite, a strategic advisory firm that provides performance partnering and business acceleration services to global enterprises including partner and channel development, go-to-market planning, M&A channel integration, and executive learning forums. She has more than 20 years' experience in building and managing multimillion-dollar indirect channel teams and strategic alliance programs from inception to sales success.
Nancy Reynolds – Reynolds is a highly accomplished global sales and channel executive with expertise in channel sales transformation, new business acceleration, partner enablement, go-to-market partner sales strategy and investment, multichannel knowledge, and sales leadership. Reynolds has extensive experience in building innovative channel sales and marketing programs for global brands, including LogRhythm, Kaspersky, Palo Alto Networks, Dell, Trend Micro and Novell.
Cheryl Shapero – Shapero has nearly two decades of leadership expertise, including executive coaching and organizational learning in federal government, higher education, and the private sector. She earned the highest coaching certification designation through the International Coach Federation, the preeminent international coaching certifying organization. Shapero also serves as adjunct faculty at Georgetown University McDonough School of Business.
When does the ACW ACE Peer Group meet?
ACW ACE Peer Group will meet weekly for eight weeks.
How much does it cost to participate in the ACW ACE Peer Group?
The eight-week session is $1,395 per person.
Is there financial aid?
ACW is committed to giving as many members as possible the opportunity to participate in the ACW ACE Program. We're underwriting a limited number of scholarships for members who are interested in participating and cannot afford to pay the fee personally and are unable to be reimbursed by their employers. To be considered for a scholarship, please email education@allianceofchannelwomen.com explaining your situation. ACW ACE Scholarships are not guaranteed; applications will be reviewed in the order they are received.
How many spots are available for the ACW ACE Peer Group?
Seating is limited to 24 qualified channel professionals.
(NOTE: The ACW ACE program is exclusively for ACW members. If you're not a member, we'd love for you to join us! Become a member today!)